Nuevo servicio de consultoría energética de Endress+Hauser
Con DVA Global Energy Services
Dentro de los servicios de monitorización energética que ofrece Endress+Hauser, ahora también podrá encontrar la consultoría energética. Este nuevo servicio viene de la mano de DVA Global Energy Services, empresa de servicios de consultoría energética muy presente en la industria y con gran experiencia en el mundo de la I+D+i. Con sede central en España, y presencia en todo el mundo, el principal objetivo de DVA es ayudarle a reducir su factura energética.
Benefits
Diagnóstico de la situación actual de la planta

Asesoría técnica para la mejora de las instalaciones

Aumentar el rendimiento de la energía de recuperación

Modelar y optimizar la planta o el proceso

Planificación de inversiones
En el marco de la eficiencia energética, es muy importante que todos los usuarios de la planta conozcan qué rol tienen y la importancia de cada actuación para la mejora energética de los procesos. Para ello Endress+Hauser ofrece un plan de formación y divulgación energética adaptada a cada perfil de usuario.
¿Qué beneficios podrá obtener con nuestra alianza?
Con la simulación del proceso y la definición de los parámetros clave para el control, se logra la optimización deseada. Además, gracias a la implantación de un sistema de gestión energética (SGE) se garantiza el proceso de mejora continua, pudiendo monitorizar el ahorro obtenido en tiempo real, producto de las inversiones realizadas. Dentro de la actuación del proyecto, se puede realizar una supervisión remota de los parámetros energéticos de la planta, pudiendo realizar actuaciones a distancia, resolución de errores, etc.
Para más información, contacte con nosotros vía e-mail: info.es.sc@endress.com o llamando al +34 93 480 33 66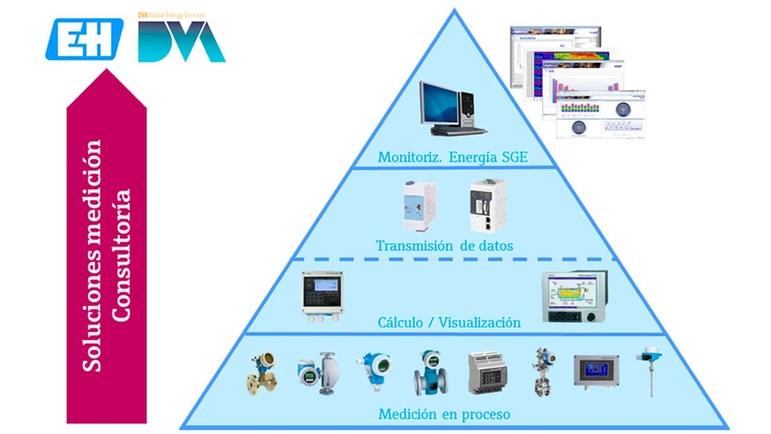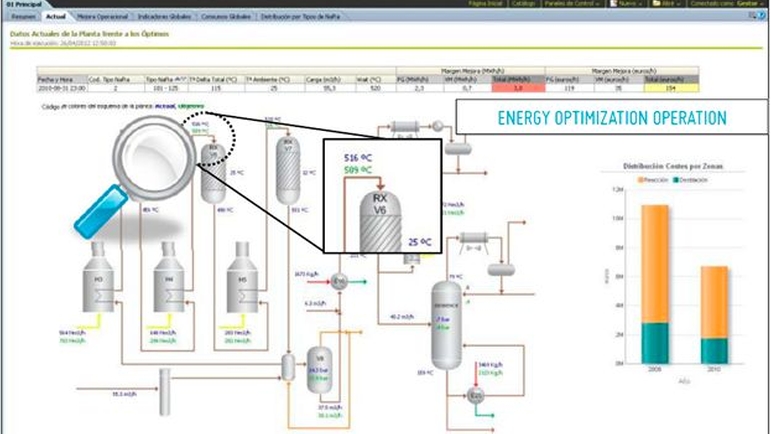 Simple products

Easy to select, install and operate
Technical excellence
Simplicity
Standard products

Reliable, robust and low-maintenance
Technical excellence
Simplicity
High-end products

Highly functional and convenient
Technical excellence
Simplicity
Specialized products

Designed for demanding applications
Technical excellence
Simplicity
FLEX selections
Technical excellence
Simplicity

Fundamental selection

Meet your basic measurement needs

Technical excellence

Simplicity

Lean selection

Handle your core processes easily

Technical excellence

Simplicity

Extended selection

Optimize your processes with innovative technologies

Technical excellence

Simplicity

Xpert selection

Master your most challenging applications

Technical excellence

Simplicity
Smart scale energy solutions connectivity and integration

System landscapes are becoming more and more heterogeneous and integration of energy data into higher level systems are required to set consumption data in relation to costs. We help you to set link.

Smart scale energy solutions for steam systems

A typical steam boiler often consumes many times the initial capital expense in fuel usage annually. Only a small difference in boiler efficiency between units will result in substantial fuel savings.